Legal Notice
MG Markets Marco Griggel 
Wilhelm-Ruppert-Str. 38 K15
51147 Köln
Deutschland 

Tel.: 0221/29211226
E-Mail: marco.griggel@euro2shop.de 

VAT identification number according § 27 a Umsatzsteuergesetz: DE315158562 

Platform of the EU Commission for online dispute resolution: https://ec.europa.eu/consumers/odr

We are neither obliged nor willing to participate in a dispute settlement procedure before a consumer arbitration board.


Responsible in terms of § 18 Abs. 2 MStV:
Marco Griggel, Wilhelm-Ruppert-Str. 38 K15, 51147 Köln, Deutschland,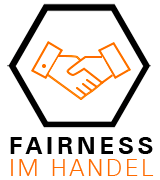 Mitglied der Initiative "Fairness im Handel".
Nähere Informationen: https://www.fairness-im-handel.de